New Plymouth Street View
Use the - and + on the first map to zoom in and zoom out.
Drag to position on the area you are interested in.
Drag the yellow peg man figure and blue lines will appear on streets that have a Street View.
Drop the yellow peg man figure on a blue line to get a Google Street View of that street.
The street view is shown beside the map or below the map.
New Plymouth Central Map
New Plymouth Driving Directions
New Plymouth Maps
New Plymouth Satellite View Maps
Tour New Plymouth

Tour New Plymouth Area
Sequoia Steps
- Bed and Breakfast.
Situated in New Plymouth, within 1.5 km of Fitzroy Beach and 5 km of Yarrow Stadium, Sequoia Steps offers accommodation...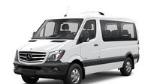 Private VIP Luxury Tour - Choose number of days & we take you all around NZ!
- Transfer - Auckland.
Starting from $1150.00 per person
.
Travel New Zealand in luxury with an experienced local guide.
We pick you up from any airport or Cruise Ship Port...